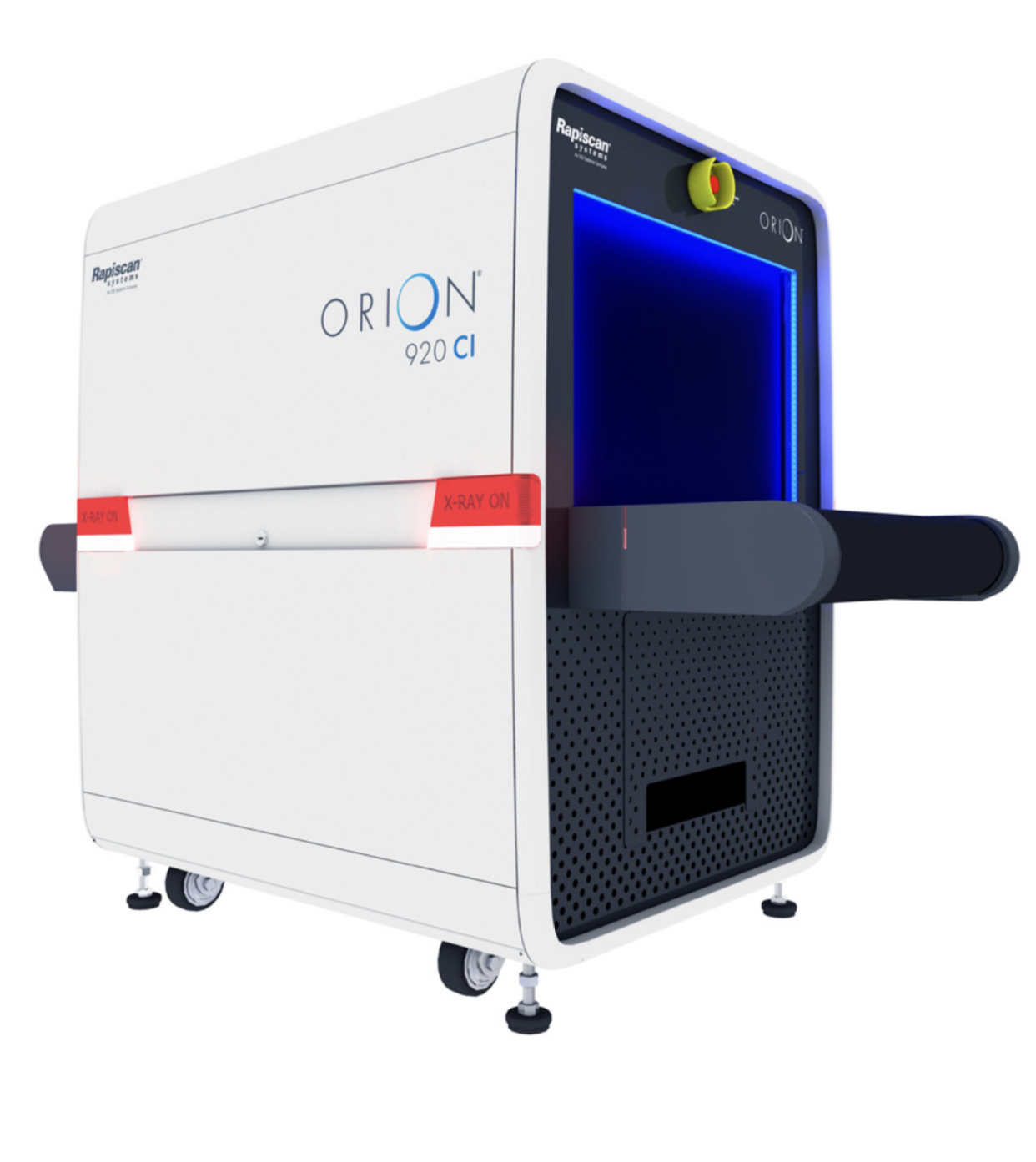 Rapiscan Orion 920CI
Call us for pricing & further information at 1-800-930-3766 or email us at info@securitymetaldetectors.com
The new 920Ci is an ultra-compact 620mm x 420mm tunnel X-ray security screening system with superb image quality for high treat checkpoint locations including event security, prisons, and government buildings.
Dual Mode Z
This feature helps operators identify organics accurately and quickly either in Range Mode which highlights the areas based on selected Z-effective numbers 7, 8, or 9 by the operator or in Interactive Mode which gives the operator the option to display the Z-effective number in all the areas of the scanned item based on the value of the pixel. Orion models are the only system in the industry that can support both Range Mode and Interactive Mode.
Spectrum 4-Color Imaging
920CI now can exhibit images in the Classic 4-color and the new proprietary Spectrum 4-color (SP4) option providing a superior image, allowing improved security by quick and accurate identification of threats and increase in throughput.